A nine-foot-tall "RNC Participation Trophy" featuring a large gold and sienna head of Donald J. Trump on a gilded plinth was sculpted by pop-culture artist Daniel Edwards. The monumental statue, believed to be the "World's Largest Participation Trophy," in honor of Donald Trump's presidential run, was unveiled in Las Vegas, Nev. in November.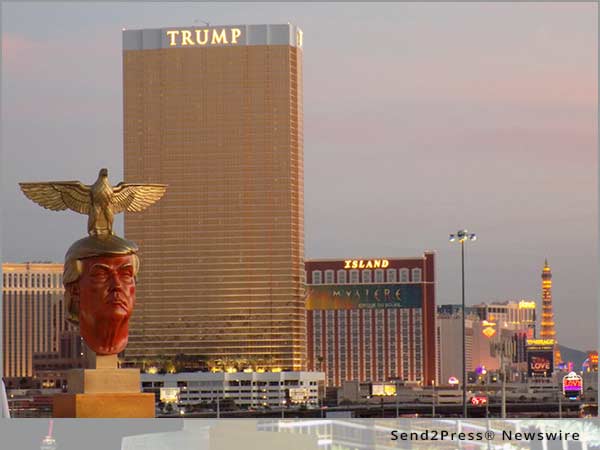 The "RNC Participation Trophy for Donald J. Trump, Election 2016" is a heroically scaled bust of Trump, recalling the idealistic portraits of German sculptor Arno Breker. It is fixed atop a six-foot-tall gold-chromed podium, which resembles the Trump Hotel. Trump's sienna-colored likeness has a jutting chin; his sweeping hair is gold-leafed with golden eyebrows to match, and he is crowned with a German eagle as a nod to his German heritage.
Portraying the heroic scaled likeness of Trump himself as a companion piece to the Trump Hotel Las Vegas, with glitz and grandeur to match, dedication of the RNC Participation Trophy is scheduled to take place in its vicinity.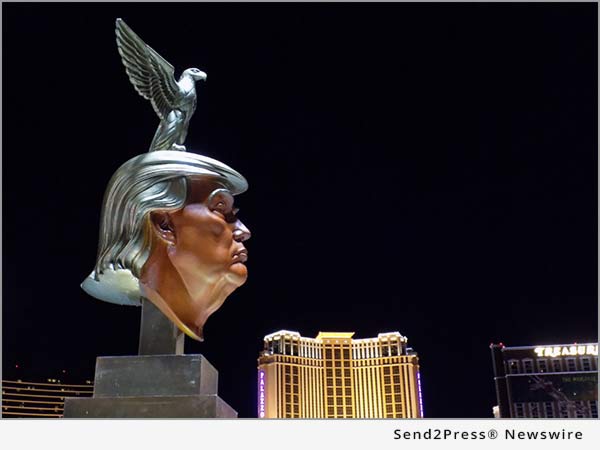 Note: a version of this post originally appeared on Musewire.com before finding its permanent home here on ChristopherSimmons.com – Copr. © 2016 Christopher L. Simmons.